Waarom saboteren mensen hun eigen voornemens?
Wat is sabotage?
Waarom doen we niet wat we zeggen?
We willen ons leven veranderen, bijvoorbeeld stoppen met roken, minder werken, meer sporten of anders gaan eten. We investeren vervolgens in een cursus, training, zelfhulp boek, sportabonnement of therapie. Maar na korte tijd zijn die voornemens verdwenen, zijn we gestopt.
Hoe kan dat? Waarom gebeurt dat telkens weer, zelfs met belangrijke voornemens.
Waarom saboteren we onszelf?
Het sleutelwoord in deze problematiek is STRESS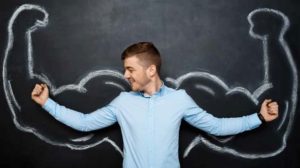 Lees het hele artikel als pdf, klik HIER