De laatste jaren hebben we bij MMP heel wat feedback verzameld via gericht onderzoek en spontaan via luisteraars. Deze testimonials bevatten vaak uitspraken als:
Ik heb meer zelf vertrouwen
Ik ben een stuk rustiger geworden en kan makkelijker met stress omgaan
Ik kan me beter concentreren en helderder denken
Ik ervaar meer energie in mijn leven
lk merk dat ik minder storende gewoontes heb of ik heb er minder last van, dan kan ook
Ik veel meer het gevoel dat ik de baas ben in mijn eigen leven
Ik voel me fysiek veel fitter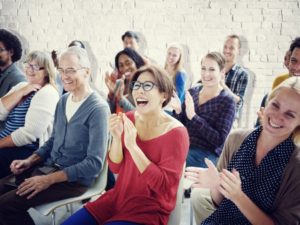 Kunnen PPDs mijn ook helpen?
YES!
PPDs werken voor iedereen.
We hebben samengewerkt met
Olympische atleten,
top managers
school kinderen
mensen met angsten en verslavingen
PTSS'ers
gewone Nederlanders
En iedereen heeft er op zijn of haar manier baat bij gehad.
Moeilijk te geloven, he?
Het komt omdat PPD resonantie inwerkt op het diepste hersendeel, het reptielenbrein. Dit deel is verantwoordelijk voor instinctief gedrag, zoals vechten, vluchten. Het gaat om overlevingsstrategieën. Omdat deze instincten alle gedrag aansturen, ook als er zogenaamd niets aan de hand is, zie je de invloed van PPDs terug in veel verschillende vormen van gedrag. Maar het gaat altijd om effecten als gevolg van minder stress en meer innerlijke rust.
Meer gedetaileerde info
Er is meer gedetailleerde info beschikbaar via onderstaande links
1. alcohol addicted people
2. professional athletes and
3. ADHD diagnosed children
4. testimonials
5. PPDs en gewone Nederlanders